There are hundreds of toilet brands trying to sell their products with eye-catch advertisements. How do you decide which one produces the high-performance product?
For a variety of reasons, several brands remain popular among all these manufacturers. Some of them have spent decades perfecting their products and, have left behind a trail of happy customers. Some are highly innovative, or maybe just because the brand sticks in the minds of people.
With decades of industry experience and knowledge, we feature here the 6 most popular, plumbers-recommended toilet brands. Each of the brands produces top of the line best-selling toilet products for the USA and the global market. They are the leaders in the plumbing industry you can trust.
TOTO

Toto is a 100 years old Japanese brand well known for technological innovations. They produce a wide range of household products, including some top-rated toilets.
For instance: TOTO CST744SL#12 and the CST744SG#01 are both two-piece toilets with an elongated bowl, manufactured by the Toto Drake Company. These toilets feature a quiet, powerful, and commercial-grade G-Max flushing system. A wider than average 3-inch flush valve is 125 percent larger than the 2-inch conventional flush valves, eliminating clogs and back-ups.
Water consumption used in each flush is less than 1.6 gallons, which lower monthly water bills. As a worldwide leader in plumbing and accessories, this company's 90 years in business shows a clear indication of their knowledge of customer needs.
Their toilets continue to receive a high rating on Amazon. Priced to fit all individual budget restrictions, the installation of this toilet will provide years of carefree, maintenance-free use.
More TOTO Toilets Reviews
American Standard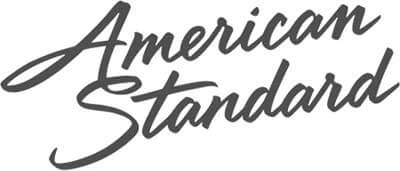 American Standard was founded in 1929 and is now one of North America's best toilet brands. They have produced a wide range of toilets, starting with basic and going all the way to technologically advanced automatic toilets that are very sophisticated and fully featured.
For instance: American Standard's 270AD001.22 (Cadet 3 Series, two-piece) and the 2034.014.020 (Champion 4 Series, one-piece) toilets are manufactured by a company that recognizes the demands for high American standards, hence the name.
Both the Cadet 3 Series and the Champion 4 Series have elongated bowls. The Cadet 3 Series comes in a variety of styles, including a one-piece and two-piece configuration with either elongated or round bowls to accommodate any installation.
Both toilet assemblies conserve water per flush with the Cadet 3 Series using 1.28 GPF, and the Champion 4 Series using 1.6 GPF. Both toilets are reasonably priced on Amazon to meet and exceed all expectations of those who seek quality performance.
These toilets are available in colors guaranteed to meet individual preferences and interior décor selections.
More American Standard Toilets
KOHLER

Kohler, a Wisconsin based company, established in 1873, produce a full range of bathroom furniture for both residential and commercial markets vertical.
They have supplied some of the top-of-the-line ADA compliant dual flush toilets in the US market. For example, The Kohler 3810-47 Santa Rose toilet is a product offered by a company with a superior reputation that continues to grow. This one-piece toilet integrates the tank and bowl into a seamless easy-to-clean stylish toilet that is symbolic of the Kohler company.
With AquaPiston flush technology, water flows into the bowl from all sides with a more powerful and effective flush. Gone are the individual rim holes that always seem to clog and get rusty.
The Kohler toilets are available in a variety of colors, giving assurance that there is one color sure to complement your new or existing bathroom without spending additional funds for a complete redesign.
The transformation of an existing bathroom into the bathroom of your dreams has become a reality with Kohler one-piece toilet. Still using less than 1.28 gallons per flush, the water-conserving technology of this toilet will save approximately 16,500 gallons of water per year.
More KOHLER Toilets
Saniflo

Established in 1958, through its macerating technology, Saniflo has revolutionized the ease and flexibility of commercial and residential bathroom installations.
Macerating technology is an innovative system where toilet installation can be done with minimal plumbing. For instance, Saniflo SANICOMPACT is a one-piece tankless toilet with a macerator from Saniflo takes toilets to the next level.
With pumping capabilities up to 9 feet vertically and an incredible 100 feet horizontally, this low-profile toilet is a perfect fit for that lower-level powder room that you have always wanted. Ideal for installations in smaller bathrooms, this compact toilet also works exceptionally well in lakeside vacation homes or even in remote arctic cabins where the only power available is solar.
Self-contained and using only one gallon of water per flush, this futuristic toilet uses available space in lofts/attics, upper or ground floor, basement, and even garages. As a forced main toilet, no venting is required or connection to vent stacks, saving costly installation charges. The electric macerating pump automatically flushes the toilet, releasing only the pre-set amount of water to clean the bowl adequately.
Niagara

Niagara Conservation manufactures green products, including water-saving toilets, aerators, and showerheads.
In 2009, the company released the Stealth toilet (Niagara 77001WHC01), which is a 100 percent ADA compliance pressure-assisted toilet, which combines air and water to flush liquids and solids with only 0.8 gallons of water.
Niagara Stealth is the only toilet in the market today using 0.8 gallons of water per flush; this is the perfect toilet for those who are concerned about the depleting water levels worldwide.
With an elongated bowl, this two-piece toilet is considered to be the best buy for the money when compared to all other leading manufacturer's similar models and styles.
This toilet is the preferred choice of remodeling contractors and homeowners who seek a replacement toilet without spending beyond their renovation budgets. Quiet flushing that will not wake up the entire household in the middle of the night is among the many features of this incredibly water-saving toilet.
They received the Environmental Protection Agency (EPA) and WaterSense certification in 2013 for helping to increase water efficiency and awareness.
Woodbridge

Woodbridge is one of the latest toilet brands, just launched on the market in 2005, based in Cerritos, CA. They specialize in the marketing of high-end products for kitchens and bathrooms.
They supply a HUGE collection of highly efficient toilets and come with a five-year limited warranty. For example, The Woodbridge B0980S is a higher-end toilet with an integrated bidet for feminine care. Featuring the latest in hygiene with a posterior, feminine, pulsating wash with adjustable water pressure, this compact yet very efficient one-piece toilet needs to be experienced for full appreciation. With its hands-free flushing with water pressure and dryer, this toilet pretty much offers it all.
Available in a wider selection of colors to match any desired look, the contemporary styling and appearance of this toilet speak for themselves. The wall-mounted control center for this toilet allows you to pre-set your individual preferences.
Beautifully designed and engineered for maximum carefree performance, this toilet is not for everyone; only those that wish to experience one of the best toilets in the world. You may pay more for this toilet, but you are also getting a lot more.