When you want to buy a home fixture-probably a toilet or bathtub, what brands pop into your mind first? We bet your answer is going to be either Kohler or American Standard.
Even before the '90s, American Standard and Kohler were operational, albeit in different names. These are the companies our fathers and forefathers relied on for home fixtures. In fact, the chances are high the toilets or bathroom fixtures you used in your parents' home were from one of these two brands.
Despite these companies being old-timers, they are still at the top of the bathroom and kitchen products market. Why? Because, over time, they have prioritized the needs of their customers and earned a massive number of loyal followers.
In this Kohler Vs American Standard comparison article, we are going to see how these two top dollar brands differ from each other and why you should bother with any of them.
Comparing Kohler and American Standard
Let's compare the performance of these brands based on the following:
Performance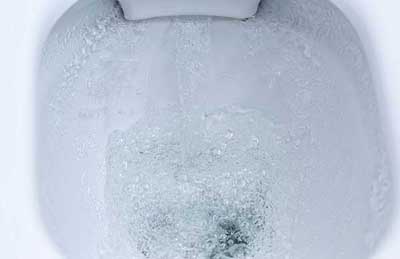 Powerful flushing performance is something a toilet cannot afford to compromise. The good thing is both Kohler, and American Standard strive to give you toilets that push all the waste down the drain while using very little water.
At most, they have a flush rate of between 1.28 and 1.6 GPF (gallons per flush). In comparison to earlier models that went up to 3+gpf, the current flush rates are convenient. These powerful and convenient flushing toilets are essential to remove all solid and liquid waste efficiently. This makes such toilets environment-friendly by going slow on water.
Not every Kohler and American Standard toilet are EPA (Environmental Protection Agency) approved. However, a majority of them are, and that's usually a good sign. Take American Standard Champion 4, for instance. It is one of the most-recommended water-conserving toilets, yet it's not EPA certified.
Design Features
This is one area where both brands perform almost on a similar level. Both Kohler and American Standard toilets feature a single or dual flush mechanism with flush rates of either 1.6 GPF or 1.28 GPF. As the biggest and finest options, both sport impressive flushing mechanisms with both gravity and pressure-assist systems.
American Standard and Kohler adopt the elongated design for toilets, which is the most comfortable choice for many people. The toilets can either come as a one-piece, or two piece-it all depends on your preference. Read our detailed guide on one piece vs. two-piece toilet to find out the model that will work best for your restroom.
Basically, when you are looking for a toilet that is comfort height, water-conserving, with reliable flushing, a bathtub that completes your shower room, be sure to turn to either Kohler or American standard. They also deal in trouble-free kitchen fixtures with a longer lifespan.
Quality
Quality-wise, American Standard seems to trump Kohler as well, albeit by a small margin. This margin is also responsible for the slight pricing difference. Bear in mind that quality varies with the price range, which means A high-end Kohler toilet or bath fixture is going to last longer than a cheaper version from American Standard.
Most toilets from both brands feature Vitreous China as the core material. The bath and kitchen features from both brands are astonishing, but Kohler leads in that section. Some of their excellent alcove bathtubs feature acrylic, which is not only durable but easy to clean as well.
Kohler is also known to come in many shades of white, which makes it a go-to brand for replacement parts like comfortable toilet seats, tanks, and other home improvement fixtures.
Although the issue of warranty varies from one product to another, the American Standard seems to offer the longest duration. Where Kohler provides a damage return window of 1-5 years, American Standard offers an extended period of 10 years.
Pricing
Kohler vs. American Standard, which is cheaper? Well, that's easy-Kohler. This is an American brand that focuses on crafting reliable quality bathroom and kitchen fixtures at affordable prices. Times do change, but at this time, if you happen to Google "the cheapest toilet brand," be sure to see some options from Kohler.
Customer Reviews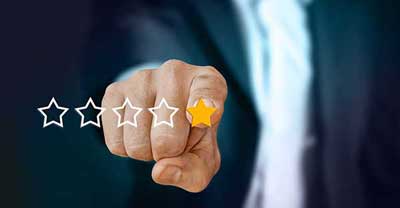 They say the proof is in the ratings, and we can't agree more. Recommendations from customer reviews speak more about a product than the marketing byline it comes with. If you take a look at Kohler and American Standard products from any online store, including Amazon, you'll realize that those from the latter are well rated.
Most American standard products boast a rating of 4+ with multiple reviews.
American Standard outshines Kohler most of the time. However, when it comes to kitchen goods, including faucets, Kohler seems to be a preferred brand for many people. Check out our guide on the best American Standard toilets for outstanding models.
Ease of Cleaning
There is not a lot to speak about this because both brands feature Vitreous China material for the toilets, which is easy to clean. If you prefer less hassle, then consider varieties with Everclean technology. Such toilet surfaces self-cleanse with a single flush.
We said earlier that Kohler has some of the glossiest toilets and bathtubs that are easy to clean. So yes, it wins on this.
Wrapping It Up
Kohler vs. American Standard, which is better? Well, it depends on your personal preference. With both companies being headquartered in the US, you can be sure of receiving a top-quality product.
If you are looking to save costs without sacrificing on quality, we would advise you to look into Kohler products. They have a wide color selection of colors that can match not only your décor but existing fixtures as well.
American standard seems to rule in the toilet niche. While you may be charged a few more pennies than what Kohler demands, you'll get a product that stands the test of time. On top of that, they have a generous warranty period that casts away all your worries. Now that you know how and where Kohler and American Standard differ go ahead and choose a brand that fits your demands.
All the best.
Related Resources: